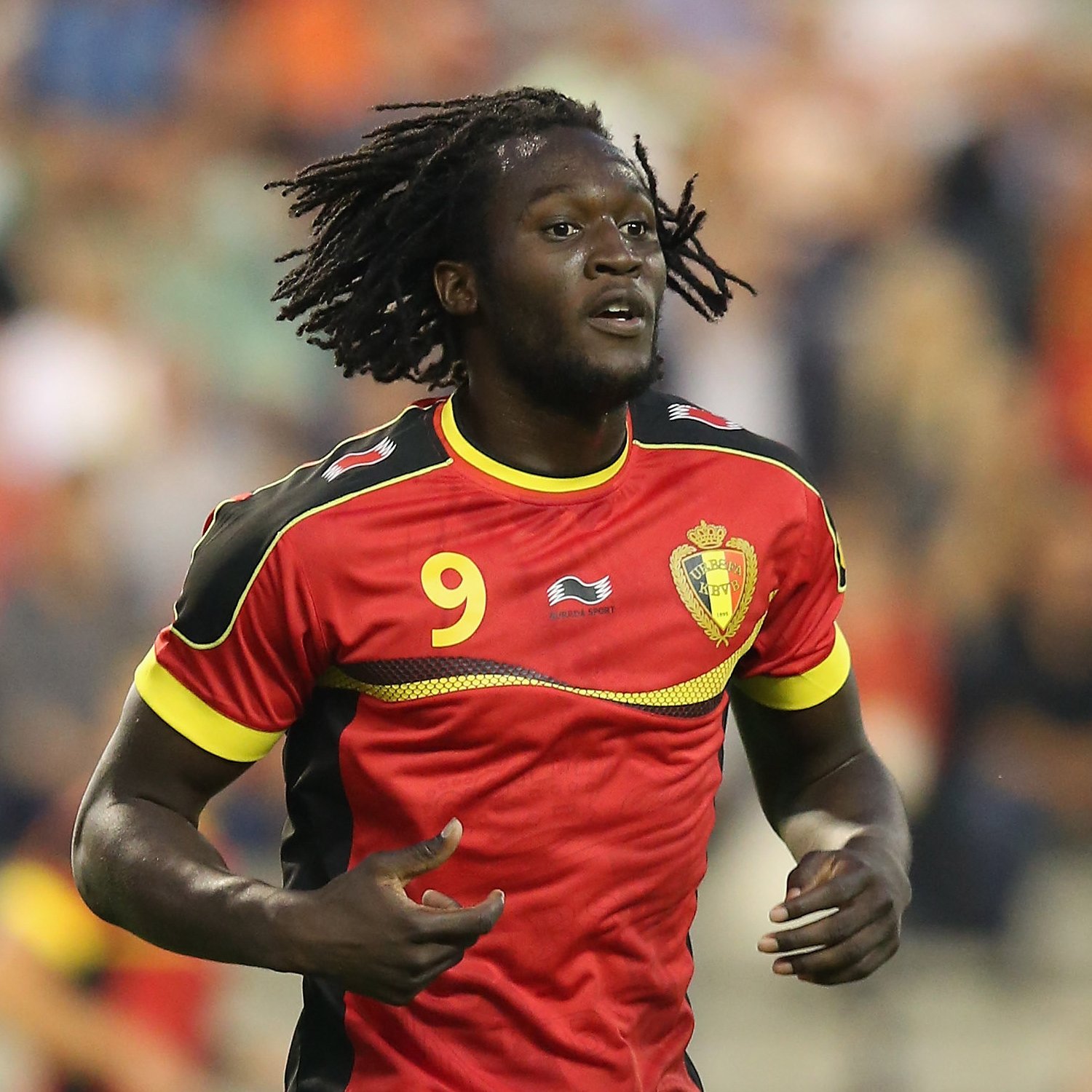 Many names are circulating bookies' boards and the internet tipped to win the Golden Boot at this coming World Cup. All the usual suspects are present : Messi, Ronaldo, Suárez and until his unfortunate ruling out of the World Cup by injury, Colombia's Radamel Falcao. However one name is conspicious by its absence, especially to frequent watchers of the Premier League this season, and that man is Romelu Lukaku. Afterall few in 2010 would have picked Thomas Müller to win the prestigous award.
The 21-year-old Belgian has been in sparkling form this season and his goal-scoring form has really picked up again towards the latter part of the season and has continued into the pre-World Cup friendlies period. In the opening friendly against Luxembourg, Lukaku netted an impressive hattrick and in their second friendly against higher quality opposition, Lukaku was again on the score sheet in Stockholm against Sweden in an efficient 2-0 win.

Since his professional debut aged 16, Romelu Lukaku's stats speak volumes in many ways, by the age of 21 he has scored more goals (65) than Lionel Messi (57), Michael Owen (55), Wayne Rooney (44) and Alan Shearer (10).  That being said, one must take into account the fact that many of these goals were scored for Anderlecht in the Belgian League. However such an amount of goals before he can legally purchase alcohol in the US or drive a London bus is indeed a staggering total.
This last season, on loan from Chelsea at Everton, Lukaku has been nothing short of astonishing in all aspects of his game. Dubbed the "complete forward" and seen by many as the natural heir to Didier Drogba, he banged in 16 goals for Everton in 35 games. In addition to goals, Lukaku has the build to terrify any centre-half, standing at 6'3" and weighing 94kg, there is no chance of Lukaku being pushed about by any defender. This physicality will serve Belgium well, as in addition to it Lukaku is blessed with an excellent first touch and the awareness to allow magicians like Hazard, Mertens, Mirallas and Januzaj to operate and create.
The Belgian squad has an embarrassment of riches when it comes to slight, effusive playmakers and the creative talents of these players will be channeled through Lukaku. With Romelu Lukaku's talents, this means goals. However, this abundance is not true of the striker department, the injury that has forced Christian Benteke to miss the World Cup is somewhat of a double-edged sword for Lukaku. It has established him as the sole striking outlet for Belgium but also brings more pressure on him to score. So far in his fledgling career he has always responded well to this pressure, but this World Cup may prove to be the greatest test of his mental resolve this far.
Operating at the tip of a 4-2-3-1 with any of Hazard, de Bruyne, Mertens, Januzaj, Chadli or Mirallas behind him pulling the strings, Lukaku is well equipped to score goals. His stature allows him to play the role of target man and to hold up the ball and to allow the genius of players such as Hazard to thrive either centrally or on the left flank. This is a role he has occupied for Everton this season to great effect and a clear understanding with club and national teammate Kévin Mirallas is evident. He is, however, much more than a mere target to hoof the ball up to, he can pick a pass, dribble with the ball at an astounding speed and has a killer first touch. With the exception of Eden Hazard none of these other players could really be described as prolific, so the onus is for them to get Lukaku into a position to put the ball in the back of the onion bag. This formation caters perfectly to his style of play and is very much in vogue amongst European teams at the moment.
Romelu Lukaku's record of 9 goals in 29 games for the senior Belgian squad is a very respectable total and it would be very surprising if this tally does not increase during the World Cup. The young striker certainly has what it takes to get at least 5 or 6 goals (which tends to be a decent benchmark for recent golden boot winners) and the fact that Belgium have been drawn in one of the relatively weaker groups certainly boosts his credentials.
Belgium kick-off their campaign 17 June against Algeria before playing Russia and then South Korea, qualification should really be gained from this group. Victories over Algeria and South Korea are expected in Belgium and the ageing Russia side has been on the slide since Euro 2008. They may have topped Portugal's qualifying group but still couldn't avoid an embarrassing, lacklustre defeat in Belfast against Northern Ireland and their capitulation in the group stages at Euro 2012 bears remembering. However most would foresee either Germany or Portugal lying in wait for this young Belgian squad in the second round and such a fixture will prove a great test of this inexperienced team's mettle.
-Neil Raymond